Maintaining Structure and Routines
Wake up, brush your teeth, get dressed, eat breakfast and off to school. For years this has been our uninterrupted morning routine. However, during times of social distancing we are finding that our trusted routines are being challenged. Parents are now faced with uncertainty in their family's daily schedule. For a child on the autism spectrum, routines and familiarity can be extremely important. How do you help your child stick to a routine and maintain structure while your daily lives are interrupted? Visual schedules may provide the answer!
Visual schedules are often used in therapy, in the classroom and in a variety of other settings Their purpose is to provide a visual depiction of events that will occur throughout a day or during an occasion. The visual schedule may include behavior expectations for your child as well. These schedules can be individualized to best suit the needs of your child as well as the needs of the home and school environment. Utilizing a visual schedule can help you plan a chain of events or activities that support your child throughout their day.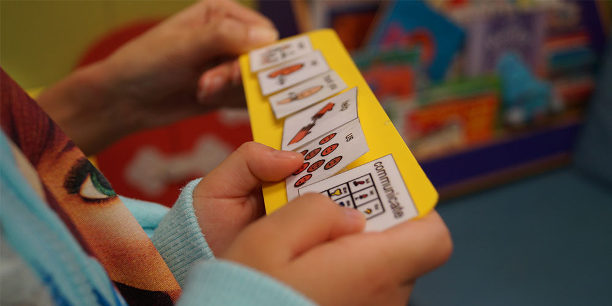 How do I organize a visual schedule?
The advantage of a visual schedule is that it is up to you! You can set up a schedule to organize a morning routine (e.g., wake up, brush teeth, eat breakfast, free play) or activities throughout the day (e.g., silent reading, arts and crafts, math time, screen time). You and your child can even work together when selecting activities! The idea is to utilize pictures to show your child a sequence of events while letting them know what the current expectations are.  Here are a few steps to take when making your visual schedule:
Identify tasks you would like your child to complete during the day.
Ask your child what activities they would like to do during the day.
Organize your schedule to include both by allowing your child to engage in a preferred activity after they have completed one or more of your identified tasks.
Using Visual Schedules at home
For parents looking to add more structure to their child's day, a visual schedule is the perfect solution. Creating a visual schedule can be a fun project for you and your child to complete together. All you need to get start are a few simple materials. We've included three informational links about visual schedules as well as some samples! If you would like additional support when creating a schedule reach out to your child's BCBA or teacher and see if they can help work through any questions you have. Click here to download an example schedule.
Links to get started:
Visual supports tool kit
Visual timetables for home
Printable schedules